Depression? Hmm, feeling Down? Why do you feel so sad? You try to explain why but the answer is not clear. One hour you're happy and cheerful, but the next you're like 'I just wanna be left alone'. Is it the moment you reflect on a past disappointment, your mood automatically changes? Did Someone break your heart after all the love and care you gave? Have you been thinking too much about Life and why it's not going the way you want it to? The questions are endless, but Cheer up my dear, First thing you should know is you are not alone with this feeling. Many people are struggling with this feeling on a daily basis. Check out these 8 easy steps to handling your Depression right away.
1. First, Write it all Out
It's a journey you could take alone or with someone, but if you're alone, start with this easy step. First, write something down. What makes you feel so gloom? Write it all out. Are you working very hard, trying to make a decent living and save, but something keeps coming up to take your cash away? Write it all out. Have you been calling him/her and don't want to let go even after they said they don't want a relationship? Write it all out. Are you being bullied in School, your Workplace, your clique of friends? Write it all out. Keep writing……now Stop! Notice something? You're facing your fears, you know why you're feeling sad, and you've just let off some steam. By writing down the first thing you're worried about while feeling sad, you clearly stated the source of this unwanted feeling called Depression and you know what? You've taken away some of the power the problem has over you.
2. Acknowledge the Problem
You know what? This stuff I wrote down is actually true. It might seem petty but it's actually true. Am I feeling down because my application for that dream job was rejected? Am I feeling sad because She rejected my proposal? My plans for a better life didn't work out and it's causing me sleepless nights. By acknowledging or admitting the problem, you've just taken a Bold Step to handling your Depression.
3. Believe you can Overcome It
It starts with the mindset. Our problems only have the power we give them over Us. Look at this problem or worry and put it in your mind that it is little to you. The more you think of it that way, the lesser the power it has over you.  Believe you can overcome it's grasp over you, and this Step will give you some relief. I don't care how long it takes, but this step is very necessary, as it is easy. So take all the time you need.
4. Count your Blessings
We've heard that before, right? But give me a minute here, just one OK. Now, remember the story of the man walking by the roadside, who had no car and was complaining. Yes. Do you also remember there was a man who had no feet and was wishing that he'd be very happy only if he could just walk? Such is life Dearie, sometimes, we forget how blessed we are. By appreciating how far you've come, you can prepare yourself more for better things ahead. Try to see the good things you already have, and realize you're blessed. This Step would put a little smile on your face because now you know we're getting somewhere. Stick with me k!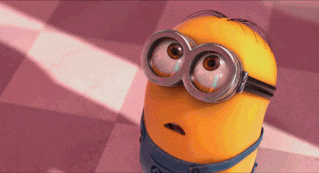 Great, Now WHAT?
5. ComeUp With a New Plan
You might ask why, so I'll tell you. Trying stuff the same way over and over again gave us nada…nothing…zero. One of the things you could do to change that, is to come up with a new plan. Restrategize, think it over. It's fun too, because you get to try achieving your goals through a new way. You could ask a good friend of yours for opinions on how you could tackle the problem. You would be amazed at how simple your new plan might be and how it would solve your problem very fast. It could be that you rushed too fast into the relationship when you were not ready for it. It could be you didn't pass some simple test while being interviewed for that job. So, rethink and comeup with a new Plan!
6. Turn your Plan into Action
Start working on your plans. Easy steps, Baby Steps and don't rush it. It's Awesome you are trying something new. If it involves self improvement, great. Get some exercise to release all those stress. Eat good food and drink lots of water. Take a little vacation to relax your mind and get that relief you need. If you're feeling bored, checkout our Article on

9 ways to pass the time when you're having a Boring day

. If it is about your Career, reflect back on why you chose it in the first place, What you love about it and how far you would love to go and things you would love to achieve, and Start working towards them. Give yourself that Boost!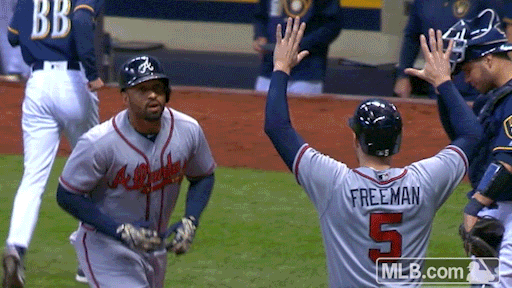 7. Say NO to the Negatives
Just when you're making a step for the better things, something or someone might try to discourage you. Your depressions might try to come back again, trying to remind you about how you failed before, please, 'JUST SAY NO' to these. Don't back down when these feelings come up and trust me, they tend to try. This Step gives a little challenge but it really is easy, because it all lies in your ability to say NO to the negatives and YES to the positives.
But, what if My Plan doesn't Work this time?
8. Keep the Confidence Going and Try Again
I will be real with you, Life doesn't always workout the way you planned, but it has it's special way of surprising you. Don't be discouraged and fall back to your depressive state, instead, keep your head up, keep trying, apply for that job, start that business you've always wanted to start, start new relationships and let go of the toxic ones, and See how your Depression will be a thing of the Past.
An Additional Tip…
Learn to Appreciate yourself for your Efforts.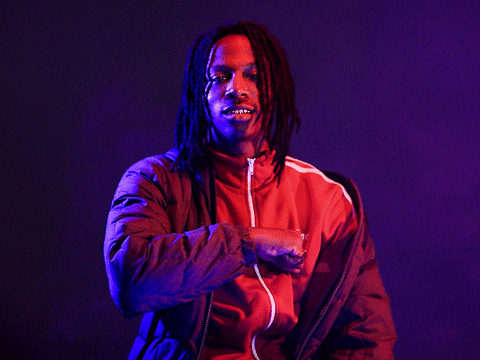 You're Welcome!
Don't Forget to Share to your Friend Who needs a good Boost today.
Gif Source: GIPHY
Please follow and like us: