Life is beautiful, and We're blessed with it. Are we here for a reason, or is there some random explanation attached to it all? We are yet to find an answer to that. One thing is for sure…We're given limited time. But what makes the difference? To have a Good time while we're here, or not? Yes, we would all love to have a good time during our stay, here on Earth. Here are 9 Events or Activities that make Life Worth Living.
1. The Annual Holidays and Festivals
There's so much Fun, joy and laughter to be shared and we can't wait for the next festivity. The world is so amazing, different people with different religions and cultures but the Holidays and Festivals are one of the best Events that bring us close together. The Christians have their Easters and Christmas, the Chinese have their Chinese New year and a lot more. We also have the Festivals that draw Tourists from around the World, like the carnival in Rio de Janeiro with pretty Ladies in colourful costumes, fun-filled festivals like the Holi(Festival of Colours) in India and So much more.
So coooool!
2. Vacations or Outings with BestFriends
So lovely….
We all need a release from the stress and worries of LIFE! Vacations presents such release, and to make it better, Vacation with Friends. Friends bring out the best in Us, sometimes the worst, lol. But one thing is certain, these Moments we share and have Fun truly make amazing stories and turn into the best Moments of our lives. Lots of spots in the World to take our vacations to, or if on low budget, you could find a cool spot in Town and Hang. Such an Event should not be overlooked. Have FUN Dearie!
3. Romantic Dates with your Special SomeOne
Hmm, One of My Favourites!
Sometimes, we miss out on a lot, with our pursuit for a better life that we forget the simpler and better things in Life. One of the best events that make life worth living is hanging out on a cool evening with our hubby, Bae or SweetHeart. You get to have deeper conversations, share great moments, play with each other and Connect on a Heart-to-Heart level. The Smiles, the Teasing, is all a part of it, and it doesn't have to be the Cliche Dinner in a restaurant theme. Could be at home with home cooked meal, On the beach, In a park under a shade….The spots for such fun is endless. It's also a lovely way to Light that spark in your Relationship once more, and who knows where the evening might take us….wink wink.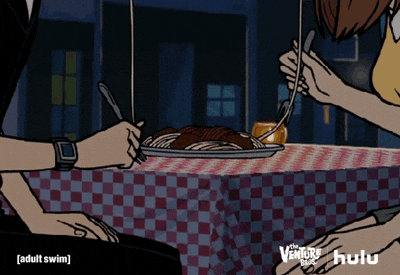 4. Birthday, Parties and Celebrations
Work Hard, Play Hard Baby! Parties are events that have been there since the Origin of man, after some individuals came together somewhere, thousands of years ago and realised they had fun dancing with each other, lol! Parties create an Awesome chance to meet new people, expand our social circle and most importantly, have the Time Of Our Lives! The Birthdays, Get-togethers, After Parties…the list goes on!
5. Weddings
Question: Do you …… on this blessed day, take this Man to be your Lawfully wedded Husband? Promise to love, honour and trust him in Sickness and in Health, to be loyal and true to him so long as you both shall live?
Reply: I DO!
Witnessing such Love or Being a part of it shows how beautiful Love really is, when Two become ONE, Families and Friends Unite. One of the most beautiful and practiced events in the World. Attending Weddings and seeing Two people take such a big step can give you a brighter perpective on Life. The best is if it's your Wedding Day. Awwww!
6. Building a Family Together
It's a part of life that comes with lot's of events and lovely moments to remember and take good pics of. Building up a family is great if done together. A family that builds together is Stronger than anything.
7. Wedding Anniversaries
Celebrating years and years of being married together is so beautiful. From 5 years for Wooden, through 25 years for Silver, through  50 years for Golden and beyond 60 years for Diamond. Such achievements make life worth living and Anniversaries are great events to mark this. This event shows that LOVE can Stand the test of Time!
8. Building a Career or Business
Building up a career or business and putting in the necessary hardwork needed, pays off in a lot of ways as your Business blossoms. You get to standout as a Respected member of your Community, you Gain the Joy and Fulfillment you deserve at the end of the Tunnel.
And Our last, but not the least event!
9. Travelling
It's the dream to See the World and all Mother Nature has to Offer, before we leave this World behind. Travelling is the perfect activity to get involved in, with lot's of stories and memories to create, Cultures to Witness, Wonders of the World to marvel Us, and So much more.
Add an Event or Activity you like and Inspire Someone Today.
Please follow and like us: